Free online dating sites have their – very obvious – advantages. They are free, and it's pretty hard to argue with that in terms of value for money, but are free online dating sites really worth your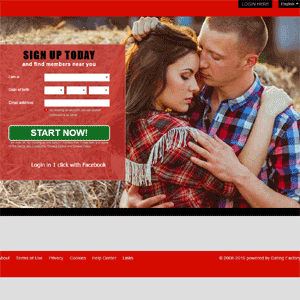 time? We took a look at the hidden costs of free online dating sites to determine whether free online dating is really worth the effort.
Free online dating sites – how free are they really?
Free online dating sites are great for singles who are not quite sure that they want to look for love online yet, but are willing to give it a try. Free online dating sites are a low-risk way to see what is on offer without committing financially. However, that seeming advantage is also a problem: because free online dating sites don't require any form of financial effort or commitment, they are full of singles who are looking for a partner, but are not really serious about looking for love, or worse: with people who are already in a relationship, but registered with a free online dating site just in case something better comes up. And, truth be told, who really wants to date someone who is too tight to pay for an online dating membership?
Free online dating sites – the disadvantages
Cheapskates aside, there are other disadvantages to free online dating sites. They have to be financed somehow, so they are usually full of annoying online ads. They are also more likely to attract fake, dormant and scam profiles. After all, if it's free to be a member, there is nothing to lose, so many undesirable people will join – and you will be dealing with them.
Finally, free online dating sites are less likely to provide any kind of filter or matching mechanism. Instead, you need to dig though countless profiles to find the ones that appeal to you. On a serious, premium online dating site, you may have to pay, but you can expect their matching engine to do a lot of the work for you.
In the end, what you save in terms of money, you will probably lose somewhere else, so at least consider paying for a premium membership with one of the paid online dating sites. You might be surprised at what you get for your money!